While Roland DG has dipped their toe into the waters of additive manufacturing before, they are better known for manufacturing large format inkjet printers and desktop CNC machines than they are for 3D printing.
But with the new announcement of a new joint venture between Roland DG and a Chinese ceramic company, this could be about to change.
The company, headquartered in Hamamatsu, Japan, has established a joint venture company with two companies in China to develop, produce and sell ceramic binder jetting solutions.
The joint venture is named CERAWEI TECHNOLOGY CO. LTD and has been formed by Roland DG, AMSKY, Jingdezhen Changnan New Area Zhongxi Investment Partnership, and AGC Ceramics Co, Ltd. ("AGCC").
The new company will focus on ceramic binder-jet 3D printers, ceramic products, and supplies and will operate education and experience centers as part of outreach efforts.
Through their partnerships with AMSKY and AGCC, Roland DG aims to develop new markets in China, a country known for its historical production of ceramics. The Japanese company has already had a ceramic printer on the market for a while, but with the addition of the experience of Chinese ceramic manufacturers, the new joint venture could finally see the appearance of something like a killer-app in terms of 3D printing.
This is what the joint venture is hoping at least, as they see this new combination of skills as being both disruptive and necessary for the advancement of Chinese ceramics in the area where the factory is to be located.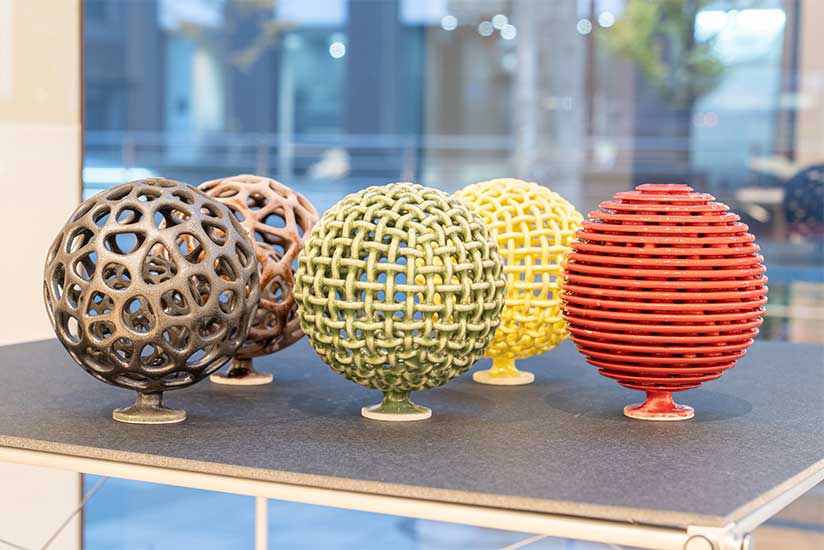 The CERAWEI TECHNOLOGY factory proper will be based in Jingdezhen city, Jiangxi province, China. The city itself is one of the leading ceramic and pottery production areas with more than 1,000 years of experience in ceramic production.
This experience is reflected in the quality of the output from the region, with many pieces being highly complex, artisanal designs. Consequently, mass production can be tricky for pieces like this, and with the region having difficulty finding new blood for the more traditional ceramic jobs, there is a need for innovation in the area. And this is where the joint venture comes in.
The company hopes to spur growth in this area by teaching the newer incoming workforce with the skills and tools to "revolutionize the history of Chinese ceramics".
You can see from the images some samples of what they have been printing with their tech.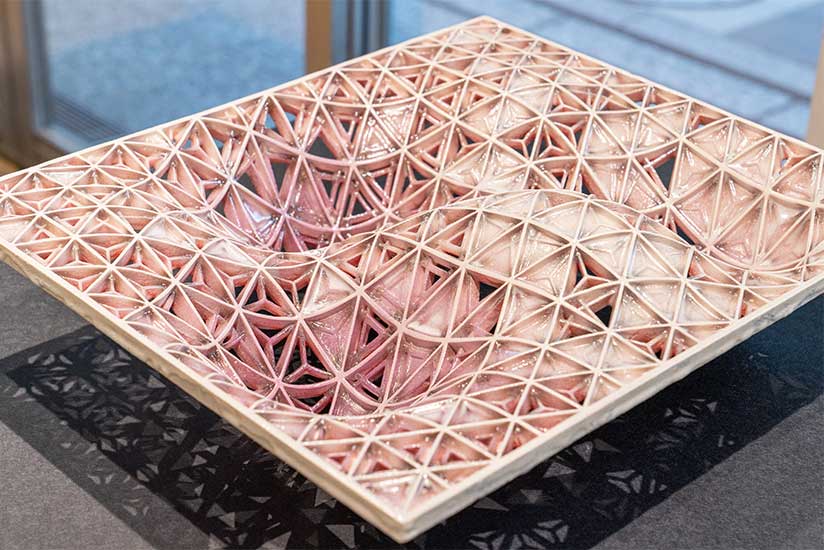 Naturally, 3D printing has well known benefits in terms of producing items of high geometric complexity, and with the combination of traditional knowledge, cutting edge technology, and ceramic post-processing (such as coloured glazing), we can probably expect to see some really fascinating work coming from the new venture.
The new venture hopes that the technology will be used for a wider range of applications beyond artworks, in particular the company sees potential in the use of printed ceramics in mold making.
The company will mature their technology locally, and plans to expand to the global market via existing channels by 2023.
Related Story
3D Print Ceramic And Use Your Home Microwave As A Kiln